NEWSLETTER
Please enter your e-mail addresse to subscribe to our newsletterPrivacy
ATTESTATO DI QUALITA'
The Residence
The residence is located in the middle of two ancient suburbs of Idro. In a place once called "Vico", synonym of Roman Settlement.
The structure was created to enable those who love nature, environment, art and history to spend some days in one of the most beautiful Alpine valleys of Lombardy, right by the lake, with lovely views of the mountains which surround it.
Vico is built directly on the shores of Lake Idro (or Eridio), of glacial origin, situated in Vallesabbia, in the Province of Brescia, 368 meters above sea level, fed by Chiese River waters, which gets birth from Adamello glaciers, right at midway of three major parks: the Adamello park, the Alto Garda park and the Brenta Dolomites Park.
The area retains its historical and cultural memories, evidenced by all the churches of the villages nearby, a real treasures of art.
From the residence you can see the impressive silhouette of the fortress of Anfo, witness of the historic events that affected the valley, from the ancient Romans through the happy times of the Venetian Republic, to the present day.

In this context we wanted to combine tourism and environment.
Environment is not only intended as a synonym for nature, but also as the house where you live and the place where you hang out.
We consider the territory as an open house, not only in material terms, but also as a comfortable place to accommodate people and make them feel at ease, in harmony with themselves and with others.
Residence Vico Partner Tesla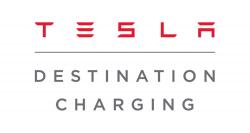 Residence Vico è uno dei primi partner Tesla della provincia di Brescia e mette a disposizione dei propri ospiti due connettori Tesla a parete per la ricarica di auto elettriche.
Grazie a questa partnership l'hotel permette di viaggiare e spostarsi con la propria auto elettrica in tutta comodità e sicurezza.
Residence Vico ****
Via Indipendenza - 25074 Idro (BS) - Italy | Tel +39 0365.823824 - Fax +39 0365.823824 - Cell +39 347.0433938 | E-mail: info@residencevicoidro.it
WIKO S.r.l. - Via Indipendenza - 25074 IDRO (Brescia) Italia - C.f. e num. di iscr. al Reg. delle Imp. di Brescia 02403690981 - R.E.A. N. 446840 - Cap. soc. € 100.000 i.v.