NEWSLETTER
Please enter your e-mail addresse to subscribe to our newsletterPrivacy
Mountain-bike
If you wish to spend your holiday with your mountain bike, we suggest you to buy this book
VALSABBIA ITINERARI IN MOUNTAIN BIKE
Una guida completa alla scoperta dei luoghi più suggestivi della Valsabbia
(www.lavalsabbiainmountainbike.com)
"The routes described on the website present Valle Sabbia not only longitudinally wise but also going through large and beautiful valleys, where landscape and artistic treasures of particular suggestion are hidden. Sport and culture can only be related when the nature and the environment are the playing field of physical activity. Main protagonist of this publication are the lands that constituted the primary resource for the villagers, until the industrial revolution. On sunny slopes, in woods, meadows where daily unremitting work permitted sustenance to local people, hikers can make the best of this unsurpassed environments.
Villages still retain their original architectural features, showing themselves in their unique arrangement. Only the slow natural march of time has left traces that nature ,always dominant, imposes with its own power.
The silence and the fatigue that normally play along with the hiker, help to appreciate the grace of sanctuaries, kiosks, churches that dot the valley, almost to represent a safe haven for body and soul. Small and more important websites highlighted in this publication complete the description of the route in the best way, giving a valuable starting point for stimulating insights that a vacation in Valle Sabbia will greatly boost."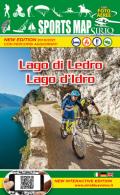 Residence Vico ****
Via Indipendenza - 25074 Idro (BS) - Italy | Tel +39 0365.823824 - Fax +39 0365.823824 - Cell +39 347.0433938 | E-mail: info@residencevicoidro.it
WIKO S.r.l. - Via Indipendenza - 25074 IDRO (Brescia) Italia - C.f. e num. di iscr. al Reg. delle Imp. di Brescia 02403690981 - R.E.A. N. 446840 - Cap. soc. € 100.000 i.v.